Watch video first
The Lynx is a family of tracked armoured vehicles developed by Rheinmetall Landsysteme (GERMANY)
Mobility:
It would be powered by a larger 1,050 hp (800 kW) engine, and have a top speed of 70 km/h (43 mph)
Firepower:
The vehicle as shown at Eurosatory is outfitted with a LANCE turret mounting a stabilized, externally powered, automatic cannon of 35mm caliber, with airburst munition support. This allows the Lynx to engage targets at ranges of up to 3,000 meters, both when static and when on the move. The vehicle's main armament has an elevation of between
+45˚ and -10˚
, and has an average rate of fire of 200 rounds per minute.
The vehicle can also mount an optional anti-tank guided missile launcher.The demonstrator vehicle at Eurosatory 2016 was outfitted with
a twin-round launcher for the Spike-LR ATGM.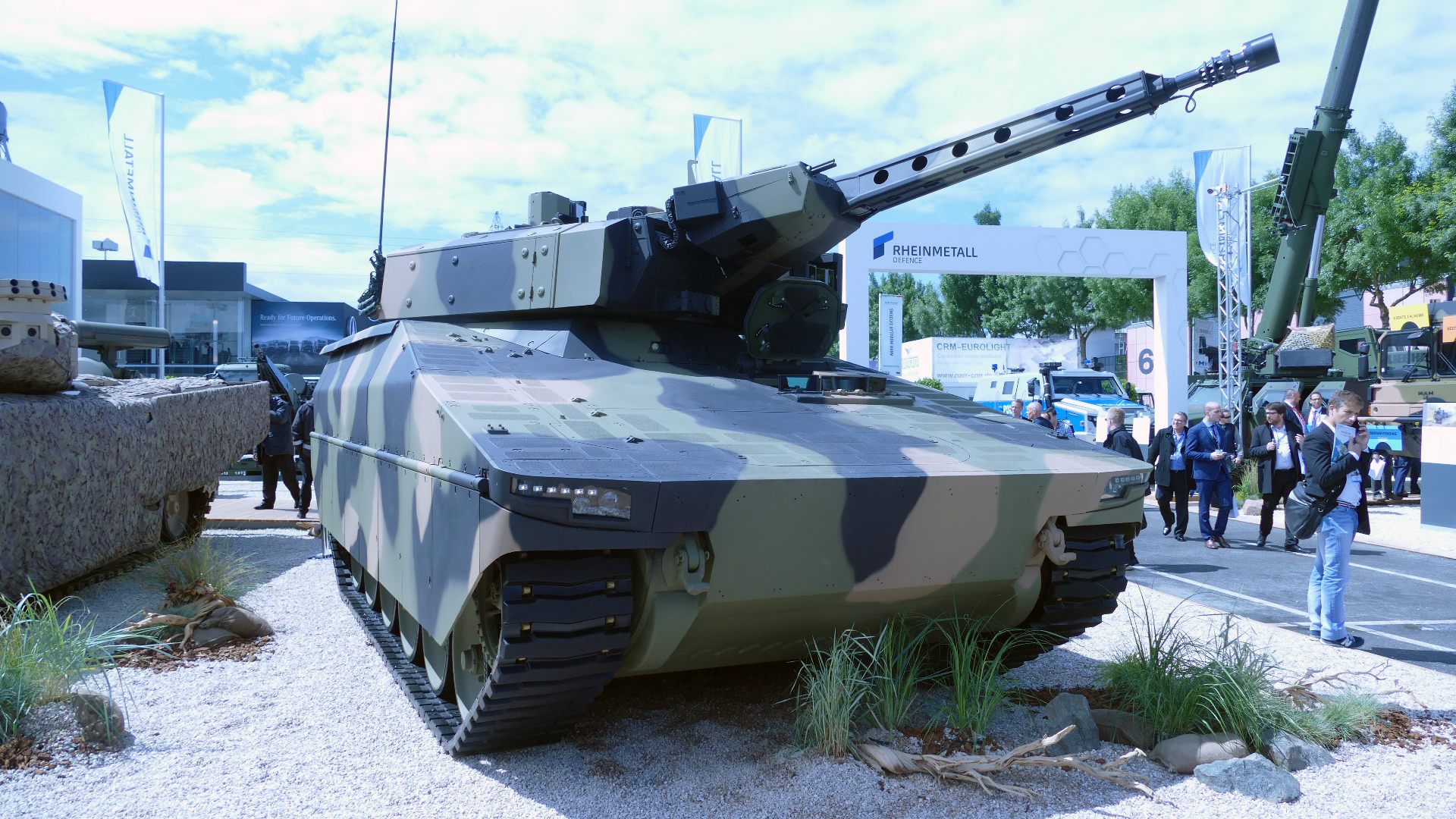 Edited by basmal121, 30 October 2016 - 03:38 AM.