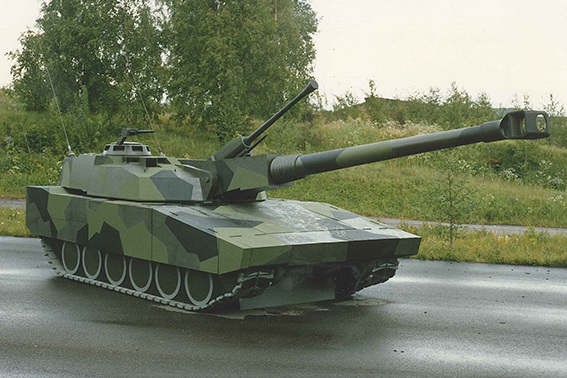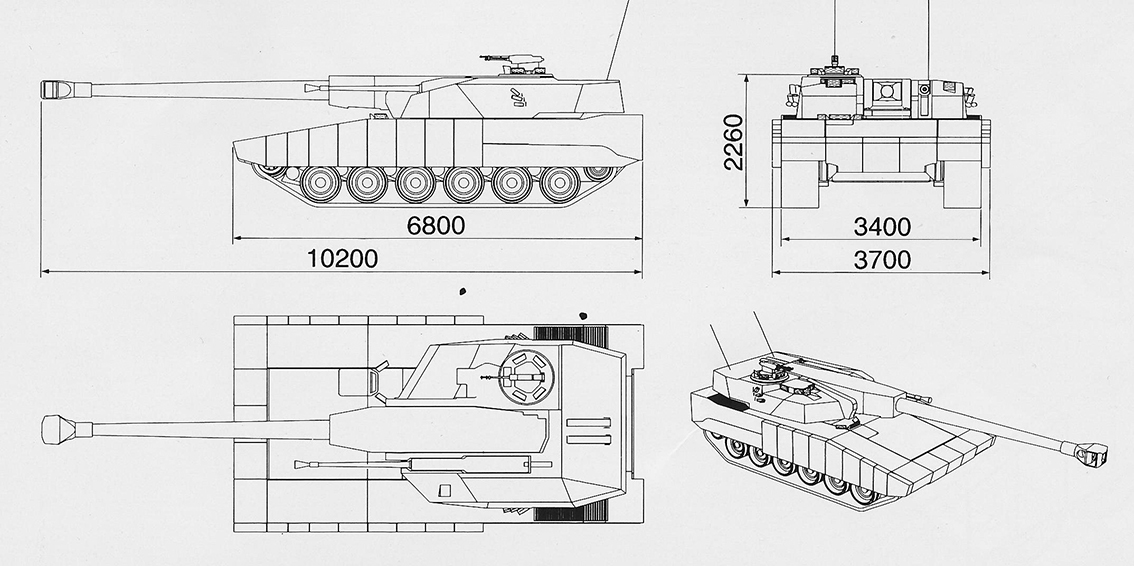 Armament:
Initially, the use of the 120 mm (4.72 in) cannon was seen as most favorable for the Strv 2000 project. However, some thought was put in to using a larger 140 mm (5.51 in) cannon in order to achieve better armor penetration. The 140 mm cannon was shown to have 25% to 50% better armor penetration (up to 800 mm/2ft7 of penetration) and twice the muzzle energy of the 120 mm cannon. However, it also came at a cost. First of all, the 140 mm rounds were very large, so fewer of them could be carried and an autoloader was essential.
Armor:
Armor for the Strv 2000 had to have excellent ballistic protection as well as a low infrared signature. The Swedish solution for increased protection was to have a basic steel hull with armor sections added to it externally. These blocks of armor would be easy to replace in the event of a hit and could absorb more energy. In 1989, a composite armor research project was begun, which looked at how different materials and combinations of materials reacted with different projectiles. In order to best protect the crew, the engine was placed in the front, with all the crew in the back. The ammunition storage also was contained separately from the crew, and would explode outwards from the vehicle if ignited. This was done with the use of "blow out" panels that would vent the explosion.
Specs:
Speed: 70 km/h
Armor: Front: 800mm vs AP. 1200mm vs HEAT. Sides: 90mm vs AP. 450mm vs HEAT
Weapon: 140mm or 120mm Auto-Loaded cannon. secondary: 40 mm (1.57 in) Auto-Loaded cannon
Best source for everything about the tank
Now I really want this vehicle in the game!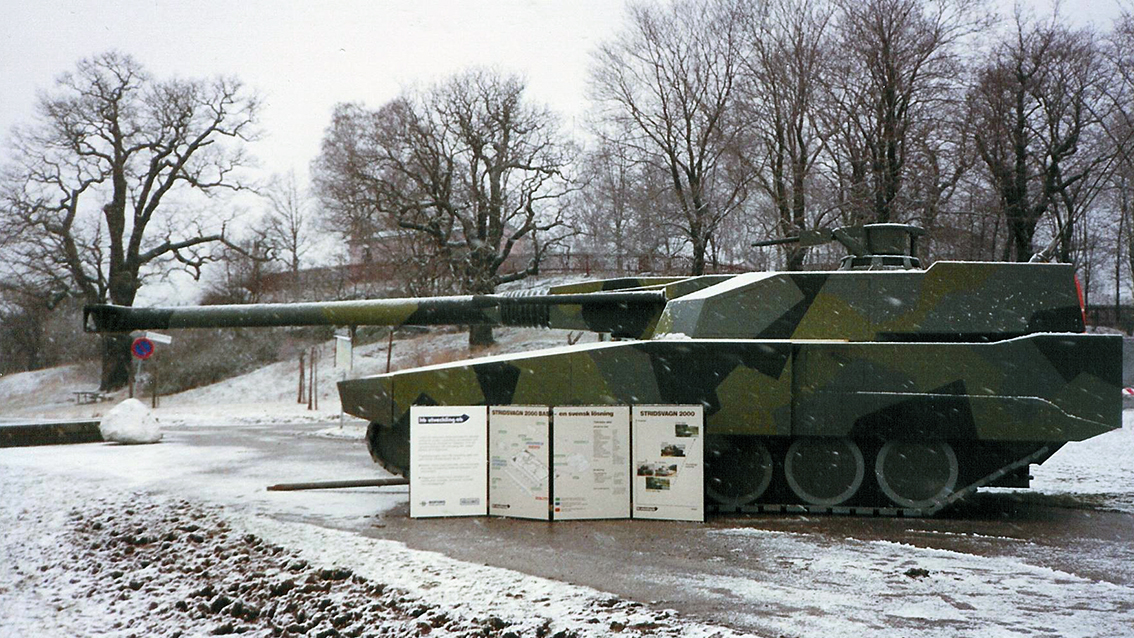 Click here for High-quality full 3D view
Edited by basmal121, 29 October 2016 - 07:56 PM.